Optima REDTOP® Series Starting Batteries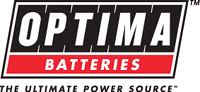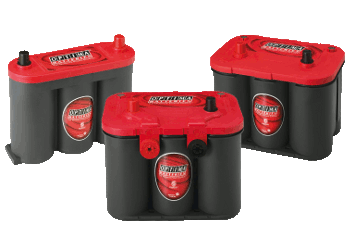 Optima REDTOP® Starting Batteries are designed and engineered by Optima Battery. With Optima Batteries, you will discover the revolutionary new technology by Optima Batteries which has changed the way the world looks at batteries. Optima Batteries' famous SPIRALCELL Technology was invented by Optima Batteries' engineering staff. Optima Batteries' REDTOP® starting batteries significantly outperforms and outlasts conventional flat plate batteries with a life span two to three times longer than the competition. Optima Batteries' SPIRALCELL design uses high purity lead plates wound with a glass mat that absorbs electrolyte like a sponge. Optima Batteries generate extremely high power, very low internal resistance and other features that translate into the following benefits:
Optima REDTOP® batteries last two to three times longer than conventional batteries, providing years of reliable, convenient performance and exceptional value. Optima batteries' high purity lead design provides a much longer shelf life, meaning Optima Batteries can sit unused for up to one year and still start your vehicle.

Optima REDTOP® batteries are true "Zero Maintenance" - All Optima Batteries are completely sealed, absorbed electrolyte design means Optima Batteries won't spill, leak, or corrode - it's the safest, cleanest battery on the market. You'll never need to clean terminals or add water, and Optima Batteries can be mounted in any position - sideways, or even upside down.

Optima REDTOP® batteries deliver high power output both faster and longer than conventional batteries, resulting in greater cranking ability and less capacity reduction at high current loads. Optima Batteries low internal resistance enables the Optima batteries to recharge twice as fast as other batteries.

Optima REDTOP® batteries are extremely resilient to heat and cold. Tests prove that Optima Batteries performs better in all temperature extremes than conventional batteries. Optima Batteries are vibration resistance, because the SPIRALCELL design of Optima batteries provides unequaled vibration resistance for all your off-road, commercial, and heavy duty industrial needs.

You'll agree. There is simply no competition for Optima Batteries' REDTOP®!